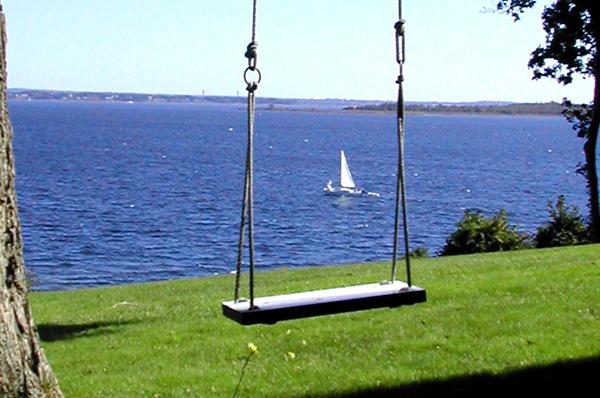 Nestled along 39 miles of shoreline, the City of Warwick offers breathtaking views of Narragansett and Greenwich Bays and plenty of ways to enjoy the Ocean State. Historic walking tours, community enrichment programs, a strong school system, a robust retail presence and special seasonal events are among the many activities and events our community has to offer.
With easy access to Interstates 95 and 295, and as home to the state's largest commuter airport, Green Airport, and the InterLink intermodal rail station, it's more convenient than ever to make Warwick a place to call home.
Visit us and see why Warwick has been named one of the best 100 communities in the country!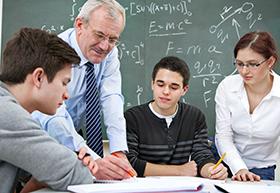 The City of Warwick offers exceptional and diverse educational opportunities, including a strong public school system. Our community is also home to Overbrook Academy, an international school for girls grades six through nine; Rocky Hill School, a private school for pre-school age children through grade 12; and Bishop Hendricken High School, a Catholic college preparatory school for boys. The Warwick public school system has an enrollment of approximately 9,300 students and includes an early childhood center, 16 elementary schools, three junior high schools, three high schools, and the Warwick Area Career and Technical Center. The district also offers four all-day kindergarten classes. We are proud to host the Warwick campuses of the Community College of Rhode Island, the New England Institute of Technology, and Salve Regina University. Also, Johnson & Wales University offers a practicum experience for culinary students at the Warwick Radisson Hotel.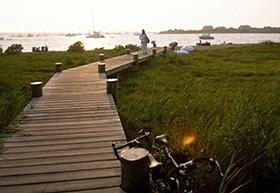 Warwick's three saltwater beaches and numerous freshwater ponds, one of which has a handicapped-accessible fishing pier, are great for swimming, fishing, and boating. Our seaside festivals, classic car cruise nights, and concerts, along with waterfront restaurants offering fresh, local cuisine, draw thousands to our community each year. Our Thayer and Warburton ice rinks are home to Warwick's high school hockey teams, Warwick Junior Hockey, and the Warwick Figure Skaters. The McDermott aquatic complex includes a six-lane, 50 meter pool and a therapeutic pool. Warwick's adult and youth sports leagues are among the most popular in the area, and several private and public courses lure golfers from throughout Rhode Island. Neighborhood playgrounds are always bustling, and City Park and Rocky Point Park provide walkers, bikers and runners scenic wooded and waterfront trails to enjoy. Goddard Park, in Warwick's Potowomut neighborhood, is nearly 500 acres and includes nine hole golf course, an equestrian show area, 18 miles of bridle trails, 355 picnic tables, 11 game fields, and a performing arts center for weddings, concerts, picnics and special events.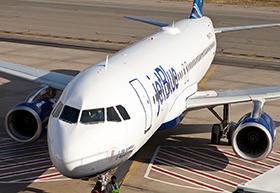 The Green Airport Improvement Program is the result of a detailed study by the airport to enhance the safety areas around runway 16-34 and to lengthen primary runway 5-23 to a total of 8,700 ft. The Federal Aviation Administration (FAA) conducted an environmental impact study and issued a record of decision allowing for the airport to implement the Green Airport Improvement Program, which consists of safety and efficiency projects. The safety projects are related to airfield facilities that do not meet current FAA airport design guidelines and require upgrading.. The efficiency projects have been identified through the Rhode Island Airport Corporation(RIAC) planning efforts. Additionally, FAA has confirmed the need for these facility improvements to enhance the efficiency of passenger movements. The lengthening of Runway 5-23 falls into the category of an efficiency project. The length of Runway 5-23 is inadequate to accommodate coast to coast and international flights. Lengthening the runway will further enhance the efficiency of the New England Regional Airport System since studies have concluded that a runway length of 8,700 feet will meet long term business needs.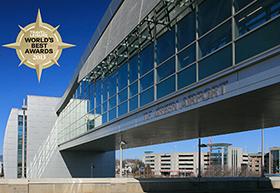 Travel + Leisure readers have once again voted Green Airport one of the best airports in the country. This is the third time in the last five years that the airport has been privileged with this notable recognition. Ranked 1st for its accessible location and 2nd for its smooth check-in process, Green Airport is ranked 4th overall in the U.S. airport category and the only one named in the Top 10 in New England!
Warwick has a growing and thriving arts culture and community. Ocean State Theatre recently opened just south of the Interlink on Jefferson Boulevard providing accessible evening musical theater and daytime children's programming. The theatre has added an exciting nightlife opportunity for residents and visitors alike. More info.
Warwick is also host to the Warwick Museum of Art located in the coastal village of Apponaug just a few miles south of City Centre. As Warwick's cultural center since 1976, the Warwick Museum of Art (WMOA) provides gallery, stage, and classroom space for talented artists, performers, and writers from many parts of R.I. and New England. More info.
Other notable attractions include the Clouds Hill Victorian House Museum and the Aldrich Mansion.