City Centre Warwick is driven by a Master Plan as well as a collaborative that unites the city, federal and state agencies in an effort to pool resources and build cooperation that demonstrates the long-term commitment that is necessary for establishing a foundation of trust with area property owners and private sector interests.
City Centre Warwick includes special zoning enhancements that provide soft advantages for locating a business in this area, such as higher density and structure height allowances for zero setback, reduced parking and flexible mixed uses allowed by-right, all enveloped within a streamlined permitting process. New design guidelines will guide development, protecting the integrity of investments made within the district while creating a new identity for City Centre Warwick.
Intermodal advantages within walking distance:
Green Airport (PVD)
MBTA Commuter Rail Service
Rental Car Service
Bus Service
Potential for future Amtrak Station
 
Planned for 1.5 million square feet of new mix uses
Office: 300,000-600,000 sq ft
Hotel/Business Conference: 150,000-525,000 sq ft
Retail/Entertainment: 150,000-300,000 sq ft
Housing: 400-600 Housing Units at 1100 sq ft per unit
Expansion:1-2 million sq ft of expansion possible west of InterLink
 
For a complete snapshot of demographics, business climate and livability advantages click here.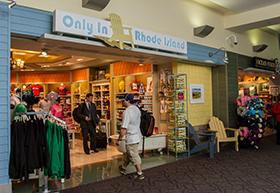 This is the 12th time in 13 years that the city has posted a surplus. The surplus will boost the city's unassigned fund balance from $8.3 million to $10.6 million. Below are the Fiscal Year 2013 Tax Rates for Warwick, Rhode Island FY2012 starts July 1, 2012 and ends June 30, 2013 Residential Real Estate - $18.14 

Commercial Real Estate - $27.21 Personal Property - Tangible - $36.28

Personal Property - Inventory - $0.00 Motor Vehicles - $34.60 (
Phase out exemptions from the state of $500 and $1,500 from the City of Warwick) 
All rates are per $1,000 of assessment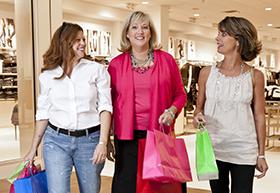 The City of Warwick has a very healthy economic status with 3,341 private sector businesses employing 57,000 workers as of 2010. Some of the largest industries in Warwick include retail, health care and hospitality that make up about 11.6% of Rhode Island's workforce as of 2008.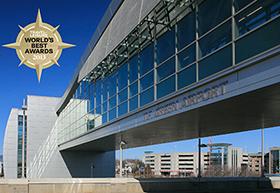 The Green Airport Improvement Program is the result of a detailed study by the airport to enhance the safety areas around runway 16-34 and to lengthen primary runway 5-23 to a total of 8,700 ft. The Federal Aviation Administration (FAA) conducted an environmental impact study and issued a record of decision allowing for the airport to implement the Green Airport Improvement Program, which consists of safety and efficiency projects. The safety projects are related to airfield facilities that do not meet current FAA airport design guidelines and require upgrading. The efficiency projects have been identified through the Rhode Island Airport Corporation' (RIAC) planning efforts. Additionally, FAA has confirmed the need for these facility improvements to enhance the efficiency of passenger movements. The lengthening of Runway 5-23 falls into the category of an efficiency project. The length of Runway 5-23 is inadequate to accommodate coast to coast and international flights. Lengthening the runway will further enhance the efficiency of the New England Regional Airport System since studies have concluded that a runway length of 8,700 feet will meet long term business needs.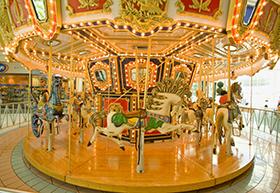 Warwick has a growing and thriving arts culture and community. Ocean State Theatre recently opened just south of the Interlink on Jefferson Boulevard providing accessible evening musical theater and daytime children's programming. The theatre has added an exciting nightlife opportunity for residents and visitors alike. More info.
Warwick is also host to the Warwick Museum of Art located in the coastal village of Apponaug just a few miles south of City Centre. As Warwick's cultural center since 1976, the Warwick Museum of Art (WMOA) provides gallery, stage, and classroom space for talented artists, performers, and writers from many parts of R.I. and New England. More info.
Other notable attractions include the Clouds Hill Victorian House Museum and the Aldrich Mansion.